Twitter

Instagram

Facebook | QLD | NSW | VIC | TAS | SA | WA | NT | NZ
---
Devastating fires hit New South Wales and Queensland, catastrophic fire conditions tomorrow
11 November 2019
Widespread and devastating fires have hit parts of NSW and QLD across the past week, with dangerous bushfire conditions over the next few days likely to worsen the situation further.
Record dry conditions across the past few years have combined with unseasonably strong cold fronts (which has brought with them strong, dry and gusty winds) to cause dangerous bushfire weather.
Whilst there have been a number of large fires across the states in September and October, between Thursday and Saturday last week (and especially Friday) produced some of the most devastating fires the state has ever seen, with many of these blazes still raging.
On Friday, there was a record 17 emergency warned fires across NSW, with more than 100 fires still burning across NSW and QLD. As of today, 970,000 hecatares have been burnt over NSW, almost as much as the last three fire seasons combined, with this figure certain to rise further.
At least 150 homes have been destroyed in NSW and three lives lost, with a further eight homes destroyed at the bushfire affecting the Yeppoon region. Huge amounts of wildlife has been lost, including more than 350 koalas near Port Macquarie.
Even those areas that aren't burning, but are to the fires east are suffering due to very poor air quality, with smoke reaching as far as New Zealand and New Caledonia.
Tomorrow, another cold front which will be associated with strong and dry winds is expected to cause dangerous fire conditions across NSW again. Catastrophic fire danger is forecast for the Illawarra, Greater Sydney and Greater Hunter, with Severe to Extreme fire danger forecast for large areas of the remainder of the state. This will cause dangerous flare ups of previous fires, with new fires likely to start, and spread into areas that have not been affected by blazes so far.
Strike teams have been organised by the NSW Rural Fire Service, with crews being called in from the Country Fire Authority (CFA) from Victoria to help with any outbreaks.
The current fire situation is considered unprecedented, with the fires leading to more loss and burning a larger area than the 2001-2002 and 1994 bushfires, with no widespread heavy rainfall in sight.
Image 1: Fire Danger ratings for NSW for Tuesday 12 November, 2019 (Source: Rural Fire Service)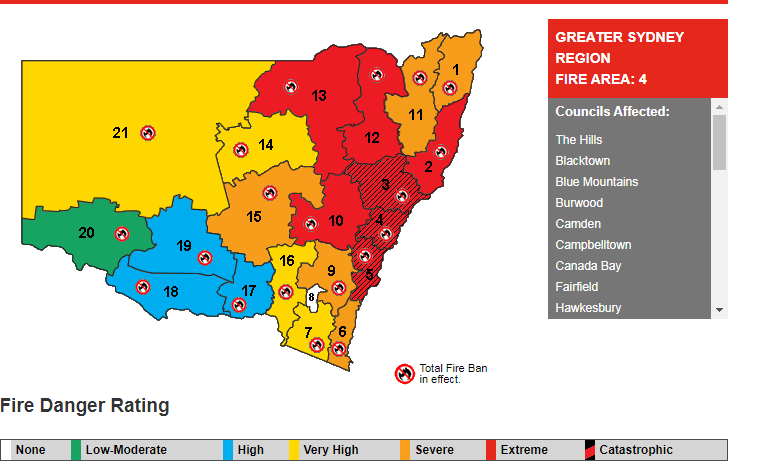 Image 2: Sentinel hotspot data for fires across Australia (Source: Senintel.ga.gov.au)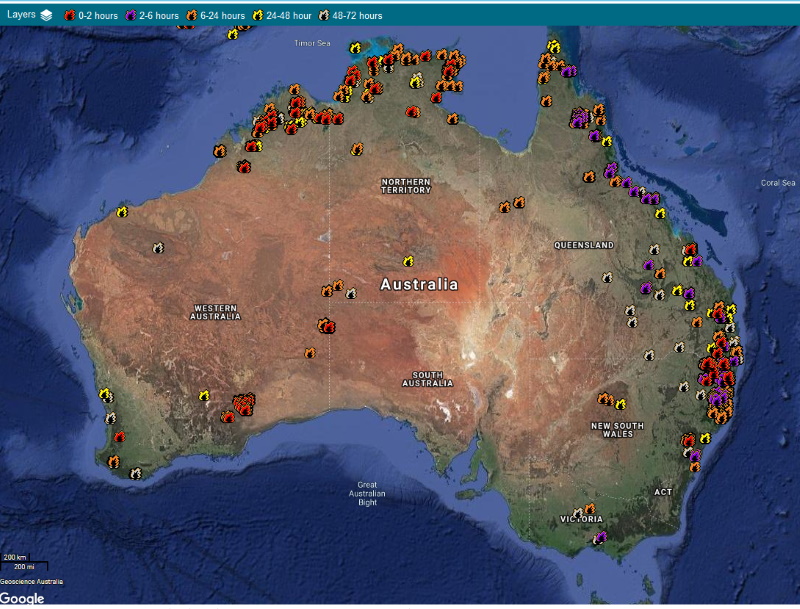 Image 3: Smoke thickening up in the evening over northeast NSW, significantly blocking out the sun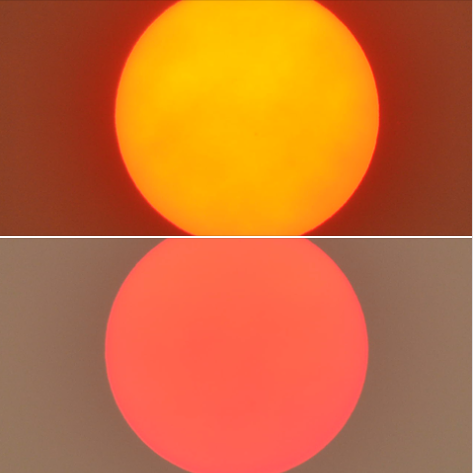 ---