Twitter

Instagram

Facebook | QLD | NSW | VIC | TAS | SA | WA | NT | NZ
---
Thunderstorms to return to eastern QLD
14 November 2019
Thunderstorm activity is expected to return to central Queensland this afternoon, with a gradual increase in activity across eastern districts over the next few days.
A surface trough extending from the Gulf region to the South East inland, is separating a very dry airmass to the west and a moist, unstable environment to its east.
To the east of this surface trough, isolated showers and thunderstorms are expected to develop late this afternoon across inland parts of the Capricornia and Central Highlands districts. Activity isn't expected to reach coastal locations where a strong cap (or lid preventing convection) is present.
During Friday, onshore winds will push the trough a little further inland for northern parts of the Central Highlands, and in combination with an approaching upper trough, will help generate widespread instability. This is expected to lead to an increase in activity during the late afternoon and evening hours. Due to dry air in the lower levels of the lower atmosphere, storm activity across this region will be conducive to producing locally damaging winds in the form of microbursts.
Similar conditions will continue during Saturday afternoon, with storm activity dipping slightly further south towards northern Brisbane, Sunshine Coast and Wide Bay and Burnett region. Severe storm activity is considered low for SE QLD on Saturday, but damaging winds and the threat of hail, may develop across the southern Wide Bay region.
At this stage, Sunday is shaping up as the most impressive thunderstorm day, with scattered to widespread activity anticipated. Whilst rainfall totals will generally remain light, there will be the potential for a couple of storms to become severe with damaging winds and large hail. Due to such dry conditions, cloud to ground lightning may provide another ignition point for bushfires across an already ravaged region.
Image 1: Potential thunderstorms, 4pm Friday afternoon. Windy.com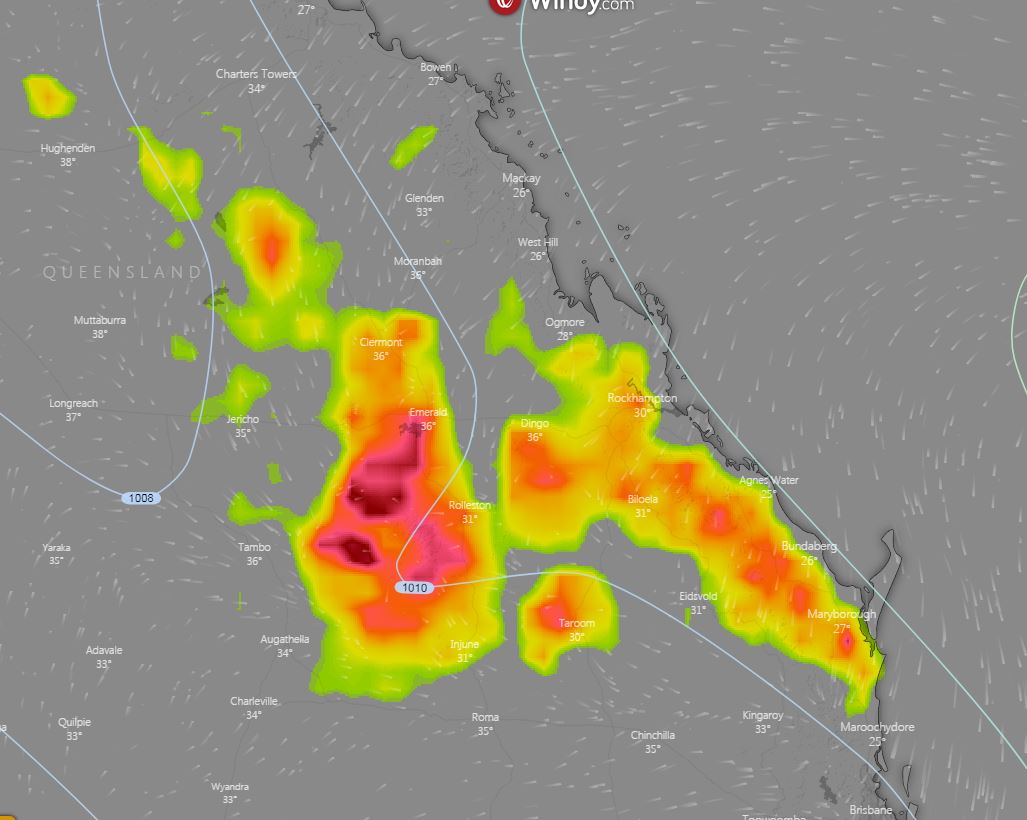 Image 2: Potential thunderstorms, 4pm Saturday afternoon. Windy.com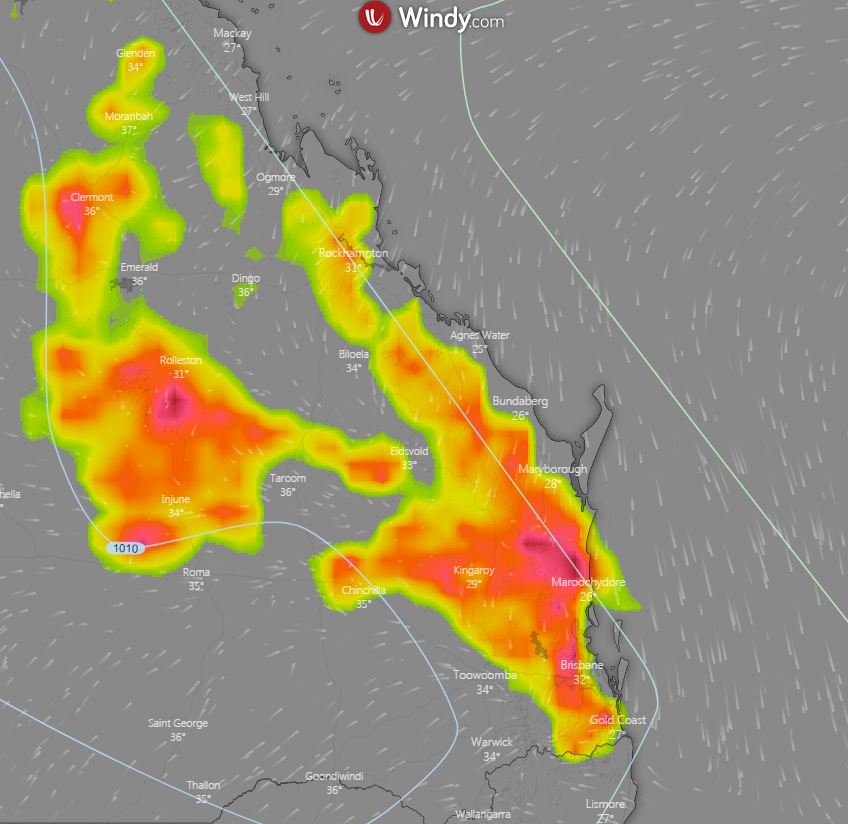 Image 2: Potential thunderstorms, 4pm Sunday afternoon. Windy.com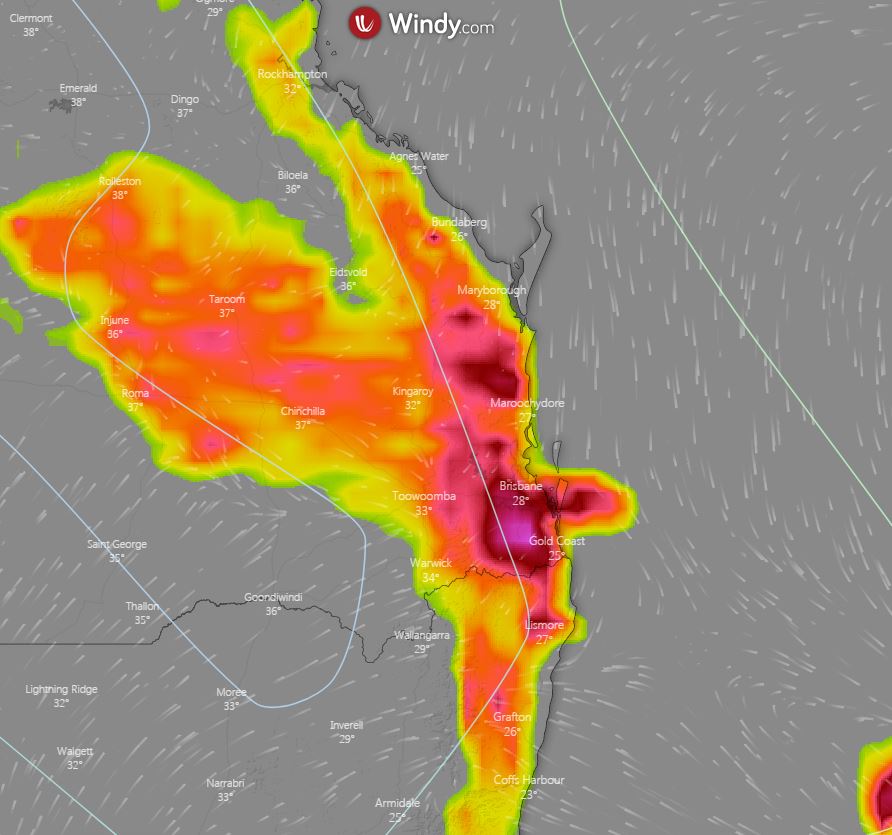 ---